Wednesday, January 17, 2018
Via Billy
Some lawmakers would like to see the Justice Department prosecute former spy chief James Clapper for inaccurate testimony to Congress about domestic surveillance before it's too late.
Privacy-conscious critics say looming five-year statutes of limitation for
perjury
and making
false statements
— establishing a March 12 deadline for charges — make an urgent case for action, and that nonprosecution would set a dangerous precedent that impedes oversight and executive-branch accountability.
Clapper, director of national intelligence from 2010 to 2017, testified during a March 2013 Senate Intelligence Committee hearing that the NSA was "not wittingly" collecting "any type of data at all" on millions of Americans. Months later, former NSA contractor Edward Snowden
revealed
secret court orders forced phone companies to turn over all U.S. call records on an "ongoing, daily basis.
Tuesday, January 16, 2018
Via Billy
U.S. immigration officials have begun preparing for a major sweep in San Francisco and other Northern California cities in which federal officers would look to arrest more than 1,500 undocumented people while sending a message that immigration policy will be enforced in the sanctuary state, according to a source familiar with the operation.
Officials at Immigration and Customs Enforcement, known as ICE, declined to comment Tuesday on plans for the operation.
The campaign, centered in the Bay Area, could happen within weeks, and is expected to become the biggest enforcement action of its kind under President Trump, said the source, who requested anonymity because the plans have not been made public.
Via Billy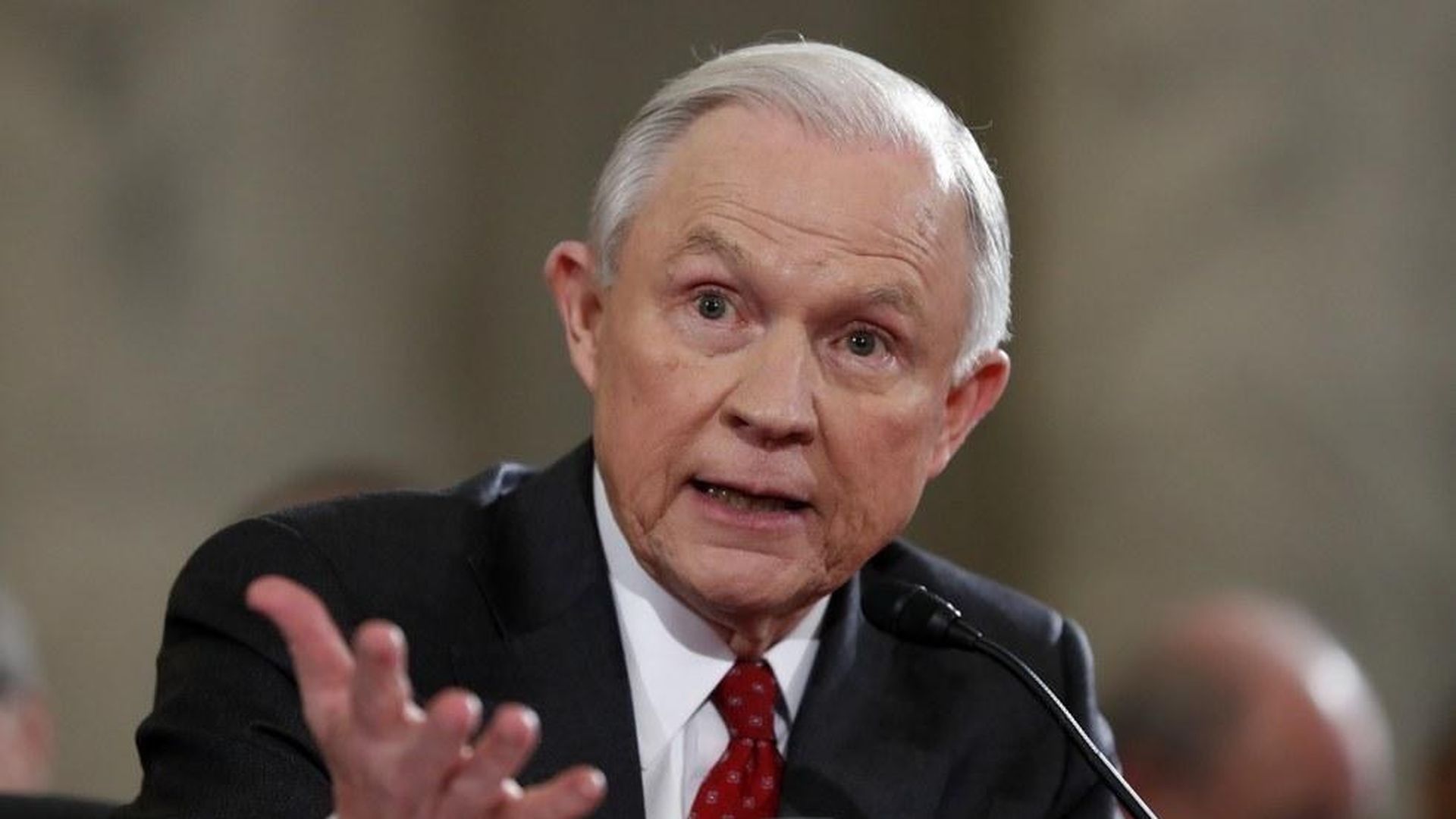 Attorney General
Jeff Sessions
on Tuesday called for stricter immigration laws and increased vetting of individuals entering the U.S. amid a heated debate between Congress and the White House over immigration reform.
"What the American people want, have a right to, and what's good for America is a lawful system of immigration. And when we admit people to our country, we should
be like Canada
," Sessions said on Fox News' "Tucker Carlson Tonight."
"We should evaluate them and make sure they are going to be lawful, they are not threats to us, they have the education and skills level to prosper in America. That's good for them and good for America," Sessions added.
Via Reb Bill
There are many powerful forces operating today across the nation to divide the American people and silence opposing views. One of the most active of these efforts is the Southern Poverty Law Center (SPLC).
There are two very serious reasons why the SPLC is in many ways more dangerous than other organizations that are fueling the flames of the far left radicals who use violence and lies to stop honest political debate.
First, the SPLC has contracts with the federal government, specifically the Department of Justice (DOJ) and the Department of Homeland Security (DHS), serving as advisors to help define what a domestic terrorist or hate group is, even helping to write official policy for this agency of our government. Here are just a few examples: